Indigenius Cuisine
What We're Known For
No matter what it may be that you crave for your event, Indigenius Cuisine is guaranteed to have something that suits your tastes and needs. Browse through our various menus and see which one works for you and your party!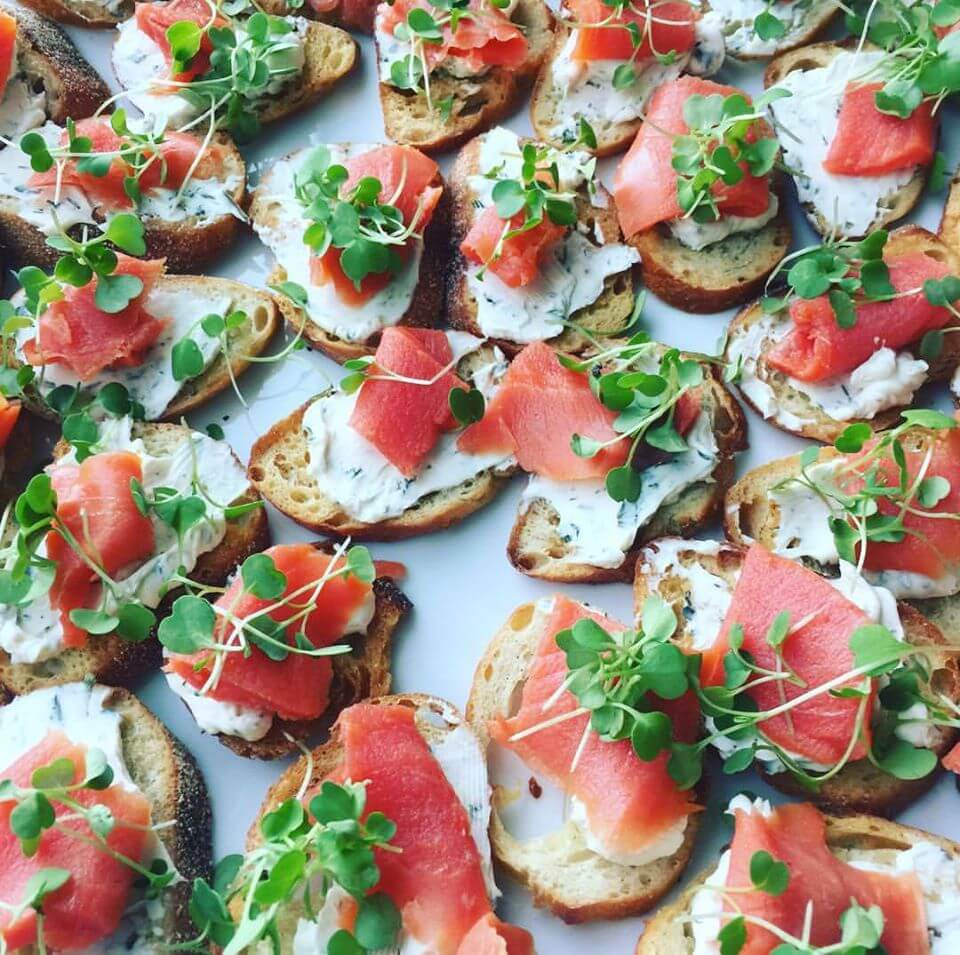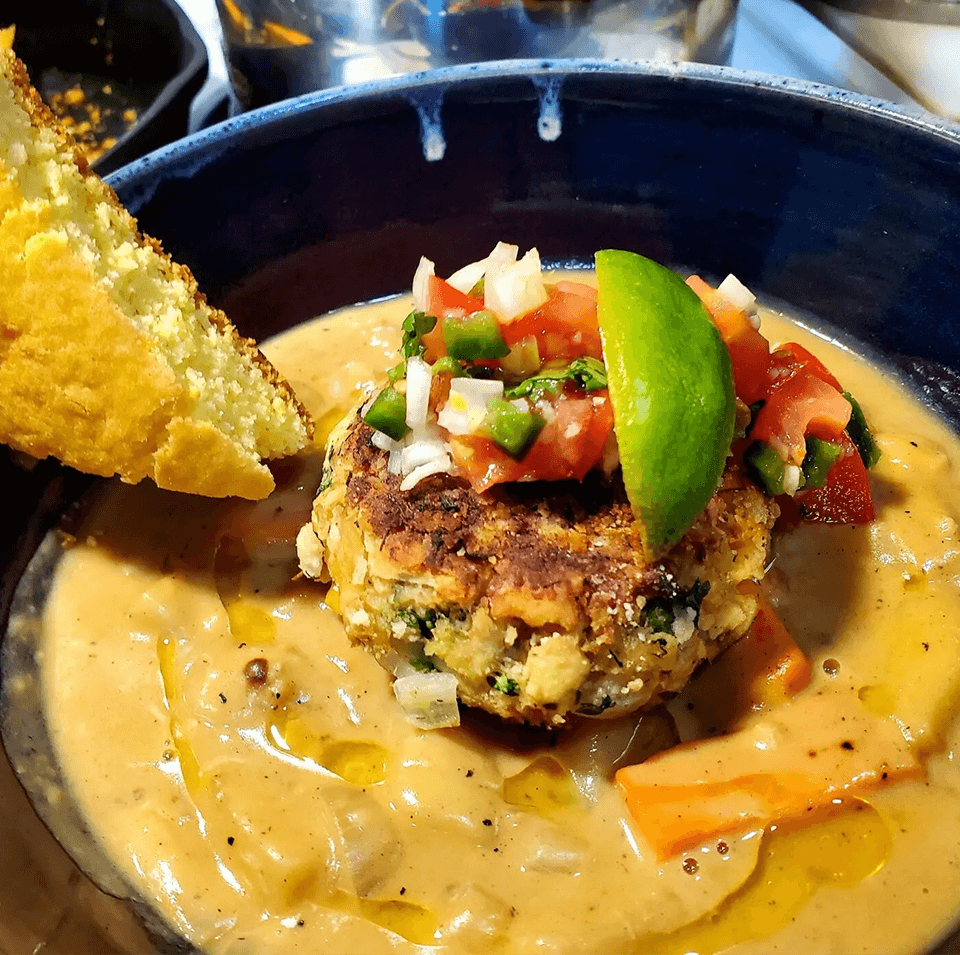 take a look at our
Sample Menus

Champagne & Caviar Brunch
Guests
10-50 $75 per Person
51-100 $60 per Person
101-200 $55 per Person
200-500 $50 per Person
Appetizers – Select Two or Three Without Dessert
Simple Pastry Buffet with Assorted Muffins, Cinnamon Rolls, Scones, and Danish
Yogurts with Granola and Seasonal Fruits
Crudité Platter with Fresh Local Vegetables and Basil Hummus
Lox Display with Caviar, Red Onion, Capers, Tomato and Bagels (*Counts as 2)
Artisanal Cheese and Charcuterie Board with Pickled Vegetables and Crostini
Seasonal Fruit Display with Lime Zest and Crackers
Buttermilk Waffles with Fresh Berries, Whipped Cream and Maple Syrup
Deviled Eggs with a Hint of Horseradish and Salmon Caviar
Citrus Champagne Marinated Shrimp
Assorted Mini Quiche
Mini Tomato Pies with Local Tomato, House-Made Pesto, Parmesan and Cheddar
Salad – select one
Fried Green Tomato BLT Wedge Salad
Quinoa Cucumber Mint Salad
Spinach and Berry Salad with Fresh Berries, Breen Almonds and Wild Cider Vinaigrette
Summer Salad with Rice, Fresh Seasonal Vegetables and Minty Dressing
Entrée – Select One
Scrambled Eggs with Turkey Bacon, Home Fry Potatoes, Biscuits and Gravy
Omelet Station with Various Veggies, Meats and Cheese Fillings, Home Fries or Grits
(*Not available for Drop-Off)
Shrimp and Grits, Jumbo Local Shrimp with Gravy, Scallions, Parmesan, Local Grits
Carved Turkey Biscuit Bar, Pimento Cheese, Gravy, Mustards, Chutneys, Preserves
Breakfast Casserole with Turkey Sausage, Potatoes and White Cheddar
Finger Sandwich Platter (Choose 4 options)
Fried Green Tomato BLT Sliders
Grilled Goat Cheese with Olive Tapenade, and Cherry Tomato
Roast Beef with Swiss Cheese and Horseradish
Turkey with Cranberry and Brie
Tarragon Chicken Salad
Jumbo Creek Shrimp Salad with Watercress, Dill, Bibb Lettuce Wrap
Mini Classic Lobster Roll
Mini Vegan Lobster Roll with Lions Mane and Miso
Smoked Salmon, Cucumber and Herb Cream Cheese
Egg Salad with Caviar
Vegan BBQ Jackfruit Pulled Sliders
dessert – select one
Champagne-Soaked Mixed Berry Parfait, Butter Cake and Whipped Cream
Banana Pudding Parfait
Smores Tartlets, Toasted Meringue, Gram Cracker Crust, Smooth Dark Chocolate
Ganache
Flourless Chocolate Cake Bites with Fresh Raspberry
Strawberry Shortcake Shooters with Whipped Cream and Crème Anglaise
French Toast Bread Pudding
Key Lime Pie, Gram Cracker Crust, Key Lime Curd and Whipped Cream

All Lunches
Come with Disposable Plates, Napkins, and Utensils
Guests
10-24 Guests $65 Per Person
25-50 Guests $60
51-100 Guests $55
101-200 Guests $50
Assorted Sandwich / Wrap Platters
Choose 4:
Jumbo Shrimp Salad with Local Greens
Roast Beef and Horseradish
Turkey, Cranberry & Brie
Reuben, Rye, Corned Beef, Swiss, Sauerkraut, Thousand Island Dressing
Smoked Salmon, Cucumber and Herb Cream Cheese
Tarragon Chicken Salad
Egg Salad

GUESTS
10-25 guests $75 Full Menu, $60 Oyster or Low Country Boil only
26-50 guests $65 Full Menu, $50 Oyster or Low Country Boil only
51-100 guests $55 Full Menu, $40 Oyster or Low Country Boil only
100+ guests $45 Full Menu, $30 Oyster or Low Country Boil only
Full menu
Fresh Oysters or Low Country Boil, Steamed on-site
Saltine Crackers, Mignonette, Lemons, Cocktail Sauce, Hot Sauce
Dark Bean Chili with Fixings
Southern Pulled Pork Sliders
Baked Gouda Mac and Cheese
Southern Cornbread
Housemade Slaw
Oysters are cooked and served for up to 2 hours.
Includes: removing of shells (Shells are Recycled), Table Setup, Oyster Knives, and Hand Towels
Indigenius Cuisine
Browse  All Our Menus